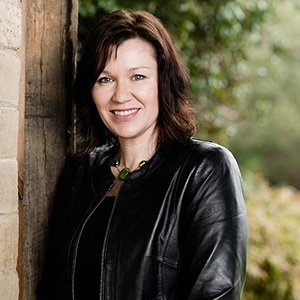 Anne-Maree Kaser
Chief Executive Officer
Anne-Maree brings to Windana three decades' experience in health and community services. She leads our team of 110 to deliver residential and community based alcohol and drug treatment programs in locations across the wider Melbourne region.
Priorities in her role include expanding the reach and impact of Windana's residential and community based services, dealing with sector reform in the best interests of stakeholders, the incubation of Windana's first social enterprise, careful fiscal management and building relationships with donors, volunteers, internal staff, government agencies and other business partners.
Previously Anne-Maree was Executive Director Community Support for Latrobe Community Health Service and has extensive management experience from her roles in government and the not for profit sector.  She is a Member of the Clinical Council of the South East Melbourne Primary Health Network. Anne-Maree has a Graduate Diploma of Human Services Management from Monash University.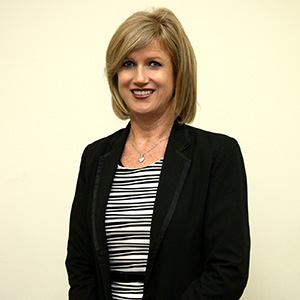 Nicole Steers
Manager Operations and Business Development
Nicole Steers was appointed in November 2016 in a newly created position to oversee the operations and business development for Windana. Nicole brings a unique perspective to this role having served as a Board member of Windana for more than two years including Chair of the Windana Quality Sub Committee.
Prior to joining Windana in this leadership position, Nicole was the Deputy CEO and Director of Clinical Services at Otway Health. Nicole has leadership and management experience including program development and implementation, major infrastructure project development, corporate and clinical governance, and strategic planning development and implementation.
Nicole has enjoyed an extensive career in nursing spanning acute hospital settings, sub-acute care, community health, primary care and cancer services. Nicole has a Graduate Diploma in Business Administration from the Australian Institute of Business and a Graduate Certificate in Cancer Care from the Queensland University of Technology. She is currently completing a Masters of Business Administration at the Australian Institute of Business due for completion at the end of 2016.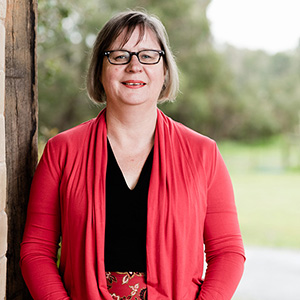 Connie Gardner
Manager, People & Culture
Connie leads Windana's People and Culture operations covering HR, Employee Relations, Learning and Development, OHS, Quality, Risk and Reception functions. She brings to the role more than 30 years' experience in HR in the UK and Australia in local government, disability services and healthcare. Since joining Windana in 2014, Connie has developed Windana's Five-Year Workforce Strategy and works with the Board on Windana's overall strategic plan. Connie has also overseen the transformation of mandatory training expectations for staff; organisational restructuring; introduced new performance appraisal systems and reviewed Windana's whole suite of HR, OHS, Risk and Quality policies/procedures as well as emergency policy and procedures.
Connie's extensive HR experience includes General Manager, People and Culture for Yooralla disability service and senior HR roles with Hobsons Bay Council; Richmond Fellowship of Victoria (now MIND); Borough of Broxbourne; Essex and Herts Community NHS Trust (Health Service); Princess Alexandra Hospital Services; West Essex Health Services.
Connie has a Bachelor of Science (Hons, Sociology and Industrial Relations) from the University of Bath; is a Graduate of UK Institute of Personnel Management; has Masters in Business (HR and Industrial Relations); Certificate IV in Workplace Training and Assessment; an Advanced Diploma of Collaborative Management and she is a member AHRI.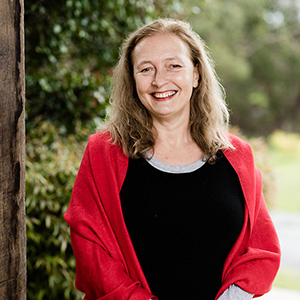 Sarah Fair
Community Services Manager

Sarah Fair has over 25 years of experience in the community sector, including over 13 years' experience in the Alcohol and Other Drug (AOD) field.  Sarah's achievements include significant advocacy at a state and federal government level to improve service delivery and legal frameworks affecting people experiencing marginalization.  She has a passion for developing and nurturing high quality, welcoming, client centered services to address the impacts of marginalization and trauma; and for providing a supportive and enriching workplace for health and community services workers.
Sarah believes that to meet the needs of the community we must be dynamic and flexible, maximising opportunities for people to make informed choices within a comprehensive bio-psycho-social model of health. She has learned that respect, kindness, humour and clearly defined systems are all equally vital to maintaining the effectiveness of service delivery, organisations and collaborative partnerships.
Sarah currently manages the Community Services Program at Windana.  The program offers a variety of evidence based approaches for people impacted by alcohol and other drug dependence :  counselling, care and recovery coordination,  comprehensive assessment, peer support groups,  outreach case management and psycho-social parenting group programs for families and women, and  the AOD Community Support Service in partnership with Sacred Heart Mission.  Her work with the art therapy & complementary medicines and therapies  programs at Windana has deepened her understanding of the importance of innovation and commitment to further developing the evidence base for the efficacy of these interventions in an AOD setting.
Sarah's qualifications include a Master of Public Health (La Trobe University), Graduate Diploma in Alcohol and Other Drug Studies (Turning Point), Graduate Certificate in Management & Human Resources (Monash/RMIT),  and Bachelor of Fine Art (Victorian College of the Arts).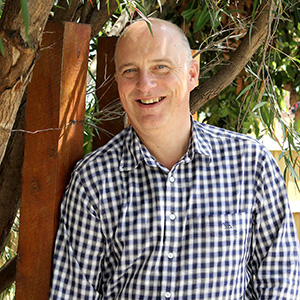 Geoff Fisher
Manager, Finance Fleet & Facilities
Geoff is responsible for the financial stewardship of Windana's resources, managing the organisation's fleet and facilities and implementing the organisation's ICT strategy. Since joining Windana in May 2016, Geoff is making a significant contribution to Windana's financial sustainability as one of five pillars of the organisations strategy. His role extends across all areas of Windana in providing and maintaining the appropriate resources, infrastructure and support to all Windana staff to ensure they can focus on service delivery to clients. Geoff works closely with the CEO and the Board of Windana in managing and maintaining the organisation's assets to the standards expected of clients and of government funders and other partners.
Geoff brings over 25 years of financial, managerial, commercial and not for profit experience to his role at Windana. Prior to his appointment, Geoff held senior finance and operations management positions with the Endeavour Foundation and VATMI Industries where he helped both organisations to manage and secure their financial position. He has helped organisations to achieve scale and improved efficiencies through the successful acquisition of new assets and improved utilisation of existing assets. Geoff has a Bachelor of Business (Accounting) from Deakin University and has maintained the Certified Practicing Accountant (CPA) accreditation for more than 20 years.
Clare Davies
Manager, Rehabilitation Services
Clare oversees Windana's portfolio of rehabilitation services that combines recovery support for clients with both residential and independent living. From the treatment provided at the Therapeutic Community of Maryknoll, the After-care program, through to the Community Housing project offering social housing for those people living in recovery, Clare oversees a team of dedicated health workers and volunteers.
Since joining Windana in 2013, Clare has worked closely with the CEO and her team to deliver a holistic program of recovery for clients across a spectrum of living and housing situations. She has worked in a range of sectors including refugee and asylum seekers through to children and young people in out of home care but it is her work over many years in drug and alcohol recovery that continues to attract Clare. Her experience in working with people that have endured inherently complex lives is helping the team at Windana to support their clients through their journey.
Clare has a Diploma in AOD, holds a Bachelor of Social Science (Psychology) from Bond University and is currently studying for a Master in Social Work from RMIT.