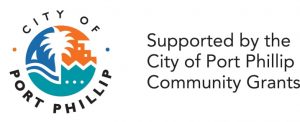 To view the St Kilda Exhibition Show click here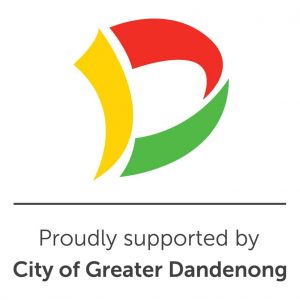 To view the SECADA Art Exhibition click here
What Art Therapy Means To Me
Laura: Art has been my best friend, my rock and my blanket ever since I can remember. Art feeds my soul, cleansing it each day from myself, it takes my subconscious mind in to a world beyond my reach, bringing back silent poetry to share with the world.
Mick: I just wanted to let you know what "Art Therapy" has meant to me….
I left the T.C. at Maryknoll too early. I knew that on the day that I left. It was my choice, but the wrong one.
I tried to keep up and going to group meetings that were on offer and a few A.A. meetings along the way, but I never really felt comfortable sitting in those circles listening to other people's success and/or failures, and then having to share my journey with mostly strangers.
However once being introduced to the "Art Therapy" group, that all changed.
Being in a safe environment, sharing art and ideas with people that were going through similar experiences in a very open and informal setting whilst creating and expressing our own things and just casually chatting about our own and all the others trials and tribulations was just the kind of therapy that inspired me to keep battling on with my own journey.
I am so glad to have found "Art Therapy" and was devastated when we had to stop meeting due to Covid 19.
I set up a studio at home and kept submitting my art work created at home, to Art Therapist Sandra via email. I really appreciated seeing what the other participants had been up to in the weekly newsletter Keeping Connected, that Art Therapist Sandra created and sent out.
Unfortunately, I relapsed but I have now just completed a medical detox and am sober again.
I am fortunate enough to be accepted back into a rehab program and this time I will stay until I know that I am totally ready.
I truly hope that when this COVID-19 thing is all over we can resume both the SECADA and the St Kilda "Art Therapy" community programs and again I can draw on the inspiration that it gave me.
I'd like to thank Art Therapist Sandra for her guidance and kindness.
Donna: I love the SECADA Art Therapy group, it was the highlight of my week, every week. I always felt my mood was lifted the moment I stepped in the door. It helped me build confidence and made me feel like I was important too. Sandra the Art Therapist is so welcoming and kind and helpful, she makes everyone feel comfortable and helps us to express our feelings through art and talks to us about what we are doing and helps us to understand our art and ourselves too. She is wonderful and so is the program.
David: This has been a new journey for me, I haven't stopped painting and drawing since I began the SECADA Art Therapy program. I always wanted to paint a long time ago when I was younger but never got the chance. SECADA provided me with this opportunity and I took it. I could never go back now. I plan to set up a studio when I move to my next house. I'm still learning and it's not easy but the day goes by so fast in enjoyment. I love it so much, I just can't believe that it's had such a powerful and helpful impact on my life. It's just what I've been looking for many years. I'm proud of my achievements. I just hope the SECADA group can continue after the Covid 19 restrictions are lifted. I really want to see everyone from the group and share our artwork and friendly conversations. Thank you so much.