Interested in joining the team?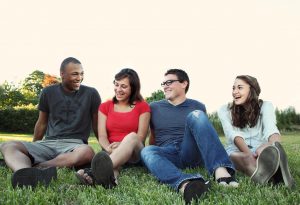 At Windana we seek compassionate, skilled and driven people who share our mission and values to fill a range of positions.   Training, qualifications and experience required to perform the functions of our positions are detailed in our advertisements and position descriptions.
Windana embraces inclusive practice.  We welcome applications from people with diverse backgrounds. Windana is a QIP accredited organisation currently employing over 150 highly experienced staff delivering excellent services across multiple sites.
We are very proud of our diverse team, who individually and collectively, make a positive difference to our clients and their loved ones each and every day.
What are the benefits?
When people join Windana, they join a family. Staff have access to a wide range of benefits including salary packaging, flexible work arrangements (including purchased leave), in-house health and well-being services as well as tailored training and professional development opportunities.
Windana recognises and celebrates our staff's achievements through the annual Peter Bucci Award as well as recognising service through Length of Service Awards.
Windana staff and their direct family members also have access to a comprehensive Employee Assistance Program.
Our Enterprise Agreement and awards such as the Nurses Award 2010 and the Health Professionals and Support Services Award 2010 cover the terms and conditions of your employment at Windana.
Current Opportunities
There are many reasons to work for Windana. You can view our current opportunities on the job's page or by clicking here.
Applying for a Job with Windana
Finding a meaningful and rewarding job is the most important thing you'll do. At Windana we pride ourselves on finding the best of Melbourne's compassionate, skilled and motivated people.
If you've discovered a job you'd love at Windana, here are the steps you need to take to submit your application:
Read over the Position Description and any other information provided about the role.
Take note of the requirements and do some research.
If you have any questions about the role, contact the person listed on the advertisement.
Your application should include:

a cover letter
a current resume
response to the key selection criteria in support of your application.

If you are required to submit key selection criteria with your application, we recommend you write a short paragraph for each one outlining how you meet the criteria. The STAR approach is really helpful when giving examples as to how you meet the criteria.

describe the Situation
identify the Task/problem that needed to be performed/solved
explain the Action you took and the skills you used
outline the Results.
If you have limited experience in relation to some criteria, you can list related skills that are relevant for the role.
Our commitment to diversity
Windana values diversity and believes that a range of backgrounds brings a variety of ideas, perspectives and experiences that will enhance the effectiveness of our staff, volunteers, programs, services and the communities in which we work.
We promote a workplace that actively seeks to welcome, include, and value people with a disability, Aboriginal and Torres Strait Islander people, Lesbian, Gay, Bisexual, Transgender, Intersex and Queer (LGBTIQ) people, people with lived experience, people from culturally diverse backgrounds and from a range of ages.
Commitment to child safety
Windana is committed to child safety and condemns all forms of child abuse, exploitation of children and discrimination against children.  Windana has zero tolerance for child abuse and is committed to acting in the best interest of children.
We promote cultural safety of Aboriginal children, the cultural safety of children from culturally and/or linguistically diverse backgrounds and providing safe environments for children with a disability.
Pre-employment screening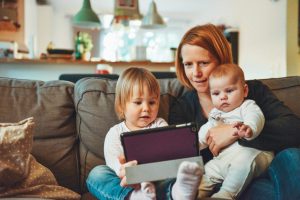 Where qualifications and/or registration is required, these will be verified during the selection process.
In addition to referee checking and psychometric testing (where required), all prospective employees undergo a Criminal History Check (Police Records check) and are required to provide a Working with Children Check prior to commencement.
As a child safe organisation, any person issued with a negative notice on their Working with Children Check will not be eligible for employment or volunteering at Windana.
Volunteering

Volunteers are an essential element to the success of our programs and are engaged in a variety of back office and client contact roles.
Pre-volunteering screening
All prospective volunteers undergo a Criminal History Check (Police Records check) and are required to provide a Working with Children Check prior to commencing employment.
As a child safe organisation, any person issued with a negative notice on their Working with Children Check will not be eligible to volunteer at Windana.
Please check this page for any volunteer opportunities which are published from time to time.