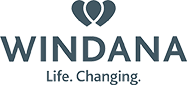 24-hour crisis support services
Medically supervised injecting centre – a win for the community
Medically supervised injecting centre – a win for the community.
Acknowledgement of Country
Windana acknowledges the Traditional Owners of Australia and we welcome all Aboriginal and Torres Strait Islander people to our service. Windana provides a safe and welcoming environment for everyone.
Windana is committed to providing inclusive and safe services for LGBTIQ+ communities, and is working towards becoming a Rainbow Tick accredited organisation.