A message from Jenny Gillam, Windana Chair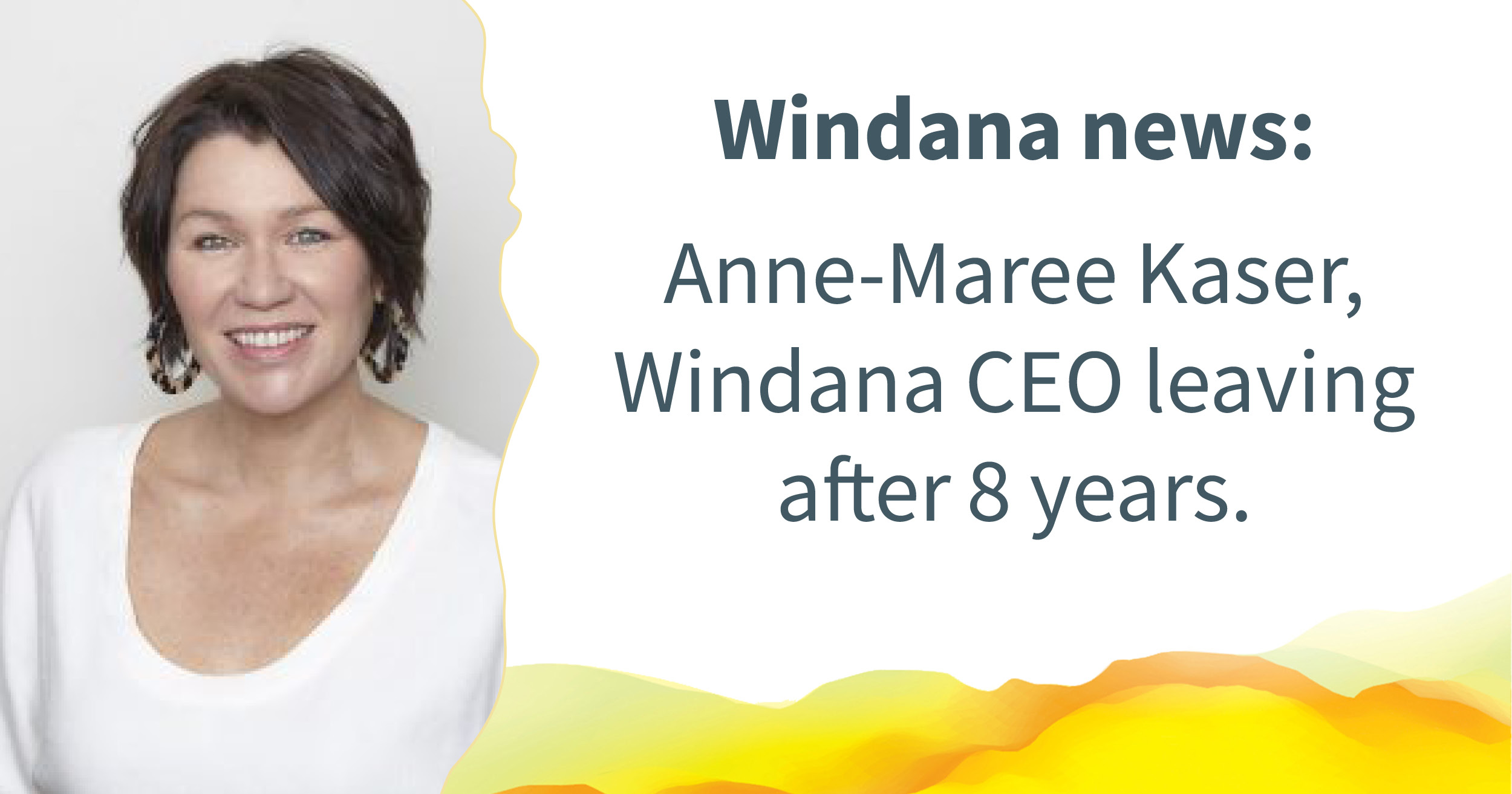 With mixed feelings I announce that after eight years as CEO, Anne-Maree Kaser will be leaving Windana in July.
While I'm sad to see Anne-Maree leave after an incredible time leading Windana, I'm proud of what she has achieved and am excited for her new role as CEO of Gippsland Lakes Complete Health.
Under Anne-Maree's leadership Windana has seen unprecedented expansion and growth to help people achieve and sustain life changing outcomes.
We are recognised by government, peers and supporters as a leading provider of quality drug and alcohol recovery services, delivered by passionate and highly respected thought and practice leaders.
Our operating revenue has quadrupled with the expansion of our existing services and the opening of a new therapeutic community in Ballarat and a new service due to open in Geelong this year.
We have more than doubled our capacity at and established a beautiful new Welcome House facility (secured through a flagship grant from Gandel Philanthropy combined with Victorian government capital and operational funding).
We took on the lead agency role for the SECADA consortium and collaborate with numerous health and ancillary service providers across Victoria.
Over the last year with a global pandemic impacting all the clients, staff and services of Windana, she and her team have kept our clients and staff safe and well whilst maintaining the drive to continue to make Windana a life changing experience for so many of our clients.
During my time as Chair, I've come to admire Anne-Maree's humble and generous leadership style and her genuine care and connection with Windana's staff, clients and residents.
I am very grateful for the outstanding contribution that she has made to Windana over the last eight years.
Her time here has truly been life changing.