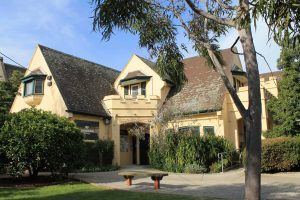 In 1984, a group of concerned community members led by Peter Bucci raised community awareness of the need for a St Kilda based organisation to respond to the needs of people with alcohol and other drug related problems. Having raised the funds necessary, the group bought an historic property in East St Kilda and established The Windana Society.
Windana today is a major non-government organisation with more than 150 staff catering directly to over 2000 clients per year providing specialist drug and alcohol services. Windana has a committed and diverse staff group offering a range of skills, qualifications and experience including family, individual and group counselling, complementary therapies, social welfare, youth work, nutrition, art therapy, psychology, recreation and specialist health training. Some staff also bring to their roles a personal experience of recovery from drug and alcohol dependence.
Currently the organisation receives funding from the Victorian Department of Health and the Victorian Department of Families, Fairness and Housing. Both Commonwealth and State drug and alcohol objectives are adopted involving the utilisation of harm minimisation approaches, a focus on minimal/brief interventions and medium to long-term support.
Windana aims to offer a comprehensive range of quality services that assist people in taking the steps necessary to improve their quality of life.