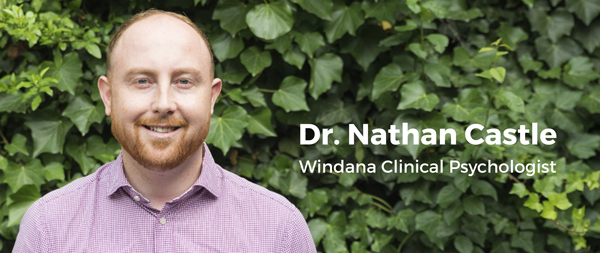 Since February 2016, Windana Clinical Psychologist Dr Nathan Castle and Windana's Dual Diagnosis Team have been working on a new BPRAM (Best Practice Client Risk Assessment and Management) project. Under Nathan's leadership, the project has been designed to improve client assessment processes that can increase the chances of recovery for clients engaging in AOD treatment. BPRAM is also designed to support higher job satisfaction and less burn out for staff dealing with acute crisis clients.
A 12-month evaluation is underway to measure BPRAM's success and to ensure that client/staff feedback informs each Windana program. Key results are extremely positive:
30% of Windana clients are receiving BPRAM
A significant increase of up to 30% has been seen in staff confidence, staff skills and formal reflective practice
A 9% increase in staff utilising external support services (e.g. ARBIAS, Family Violence Services)
A significant increase of 14% of planned discharges versus unplanned discharges
A significant reduction of acute crisis including a 35% decrease of actual, threatened or attempted self-harm
For Nathan, the BPRAM results have exceeded expectations for the program. In particular the reduction in self-harm is "phenomenal and shows that at the core of it, staff delivering BPRAM are providing early intervention and understanding what issues escalate their clients risk," he says. "By doing this they can provide treatment before risk escalates to crisis situations, like self harm."
A critical indicator of the value of BPRAM has been marked improvements in staff confidence (30%) and their understanding of what the client is experiencing. The survey shows that the BPRAM framework reduces staff anxiety and provides more predictability when working with more complex clients. "Our staff are our greatest asset and many clients in AOD services present with risk issues. It's my hope that improved staff confidence means they can get more work satisfaction when providing treatment to clients regardless of complexity." Nathan has observed a stronger sense of teamwork, more peer consultation and debriefing to design the best client solutions.
Clients have described receiving BPRAM as "I felt heard", "I was treated with the utmost respect", and "I felt empowered". These kinds of quotes are all the more powerful as these are from clients who have just attempted suicide, have experienced chronic domestic violence or wanted to harm other members of the community. Says Nathan: "It gives me goose bumps reading the clients feedback on how they have experienced BPRAM."