[TW: this story discusses drug overdose]
International Overdose Awareness Day (31 August)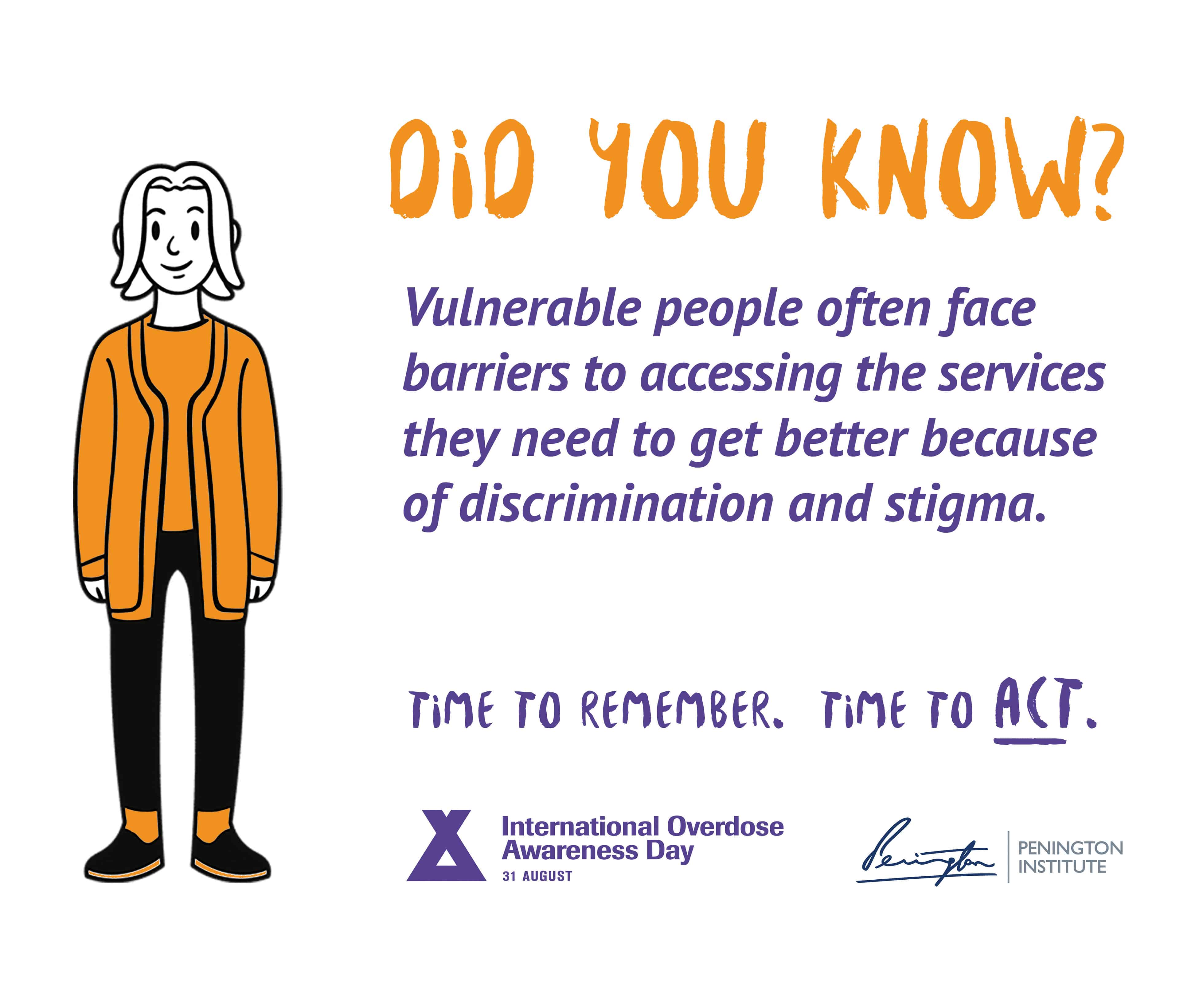 One of IOAD's social media hashtags is #OverdoseAware.
When asked what people can do to become more 'overdose aware' in their lives, Harm Reduction Practitioner Gyu encourages people to challenge pre-conceived ideas about what overdose is, and who it effects. Part of this thinking is to appreciate that overdose is not restricted to illicit opioids. People working in AOD are seeing the use of more than one drug at once (polysubstance overdose), including combinations of alcohol, prescription pain tablets, as well as fentanyl patches.
"Overdose happens in every walk of life, every single race, any religion and in any age bracket…
What I've learned is that what you think you know may not be true. Trying to listen first and understand the other side of the story is the most important approach in understanding overdose."
When helping those around us, Gyu also encourages being mindful of how friends and family are coping with challenges like chronic pain, drinking or use of other substances. It's important to hold a conversation and be a listener.
IOAD offers a reminder to think about the human experiences behind overdose, and to respond with compassion. We must educate, support and encourage people to seek help.
Overdose is not something someone wants, it's a misunderstanding," says Gyu.
It's stigma that drives it."
Help and information:
24-hour support
Emergencies
PH: 000
Lifeline
PH: 13 11 14
DirectLine (counselling, information and referral service alcohol or drug-related issues)
PH: 1800 888 236
Family Drug Support Australia
PH: 1300 368 186
Star Health
PH: 03 9525 1300 (8:15am-5pm, Mon-Fri)
Useful resources
How to administer naloxone
Australian Government Department of Health page about when Naloxone should be given to a person, who should give it and how it is given. Learn where to go for help and support if you need it.
International Overdose Awareness Day
Homepage of IOAD2021, an initiative of the Penington Institute. Includes a section where people can post tributes for lost loved ones, overdose information and campaign resources.
World's Largest Overdose Prevention Training 2021
In commemoration of International Overdose Awareness Day 2021, 11 community organisations are joining together to provide training to identify and prevent overdose. Monday 30 August 2021 at 5:30 PM to 7:00 PM.
Overdose Prevention and Response
Star Health page with information on recognising and responding to overdose.
Connect & Learn: Naloxone – Saving Lives
A webinar from Turning Point aimed at AOD workers and other people who work with people who use opioids and/or people who may witness an opioid overdose.
IOAD on social media