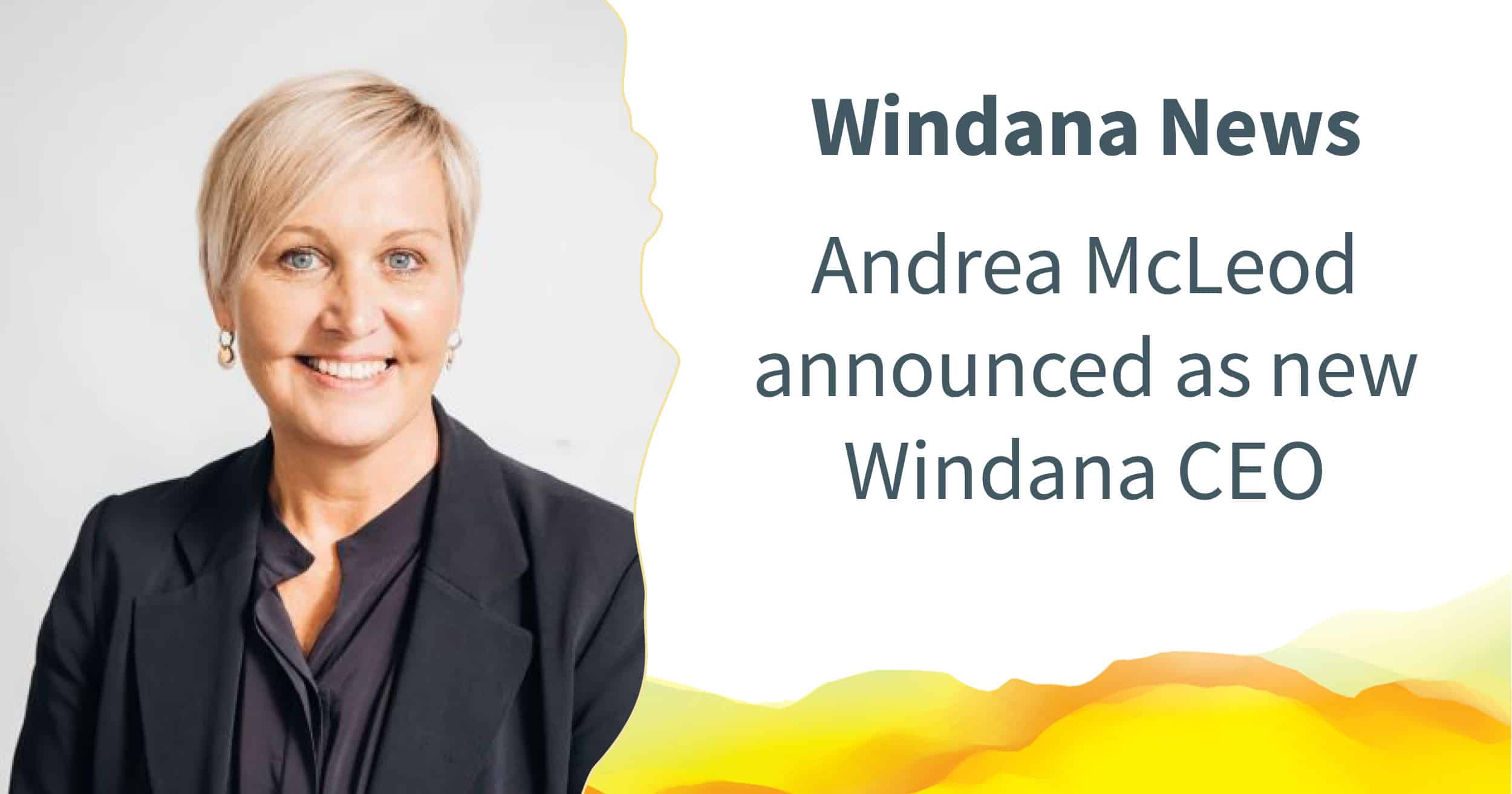 Jenny Gillam, Windana Board Chair, today announced that Andrea McLeod has been appointed as the new CEO of Windana. Andrea replaces Anne-Maree Kaser who left Windana in July to take up a position at Gippsland Lakes Complete Health.
"Andrea brings more than 25 years executive leadership experience in health and community services spanning public, private and the not-for-profit sectors in both New Zealand and Australia," Jenny said.
"With a strong clinical background and post graduate qualifications in Rehabilitation, Health Management, Women's Studies and Clinical Governance, Andrea has a passion for making significant contributions to the health and wellbeing of our community."
Reflecting on her appointment, Andrea said she is honoured and excited to be appointed as CEO of Windana.
"Windana is an organisation doing many unique and interesting things within the AOD sector. It has a strong, established presence in Victoria with continued potential for innovation and growth in both the adult and youth services space. I am truly excited by the challenges and opportunities this presents, and I look forward to working with the Board and the executive management team."
"I was attracted to the organisation's holistic philosophy and the overarching mission to help people to rebuild their lives. We have a real ability to change lives and to help people reach their full potential. It is an exciting time to be joining Windana and it will be amazing to be part of the journey moving forward," Andrea said.
Andrea will start her new role at Windana on Monday 22 November. Clare Davies will remain as acting CEO until this date.