As we move into the colder, greyer weather Jane Lean, Community Gardener at MTC has shared some photos showing creative works from the residents at MTC.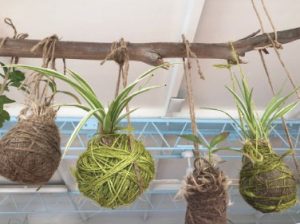 "The 'garden mandalas' and kokedamas (hanging plants) are done as part of the wet weather program," Jane explains.
"We have created a new 'insectory' bed which attracts beneficial insects to our veggie garden, and this beautiful succulent display takes pride of place amongst this bed.
The remaining photos are of our fresh, organic produce grown by the residents. They are works of art in themselves!
The pink flowers are from one of our hanging baskets, and the sunflowers are called teddybears.
We also finally have our native plant nursery up and running. We collected the seed from our bushland out the back, and have planted out almost 1,ooo seedlings into 2-inch pots, including the Swamp Gum which is dwindling in numbers in this area.
Very exciting."
---
Facebook image