[TW: this story discusses drug overdose]
International Overdose Awareness Day (31 August)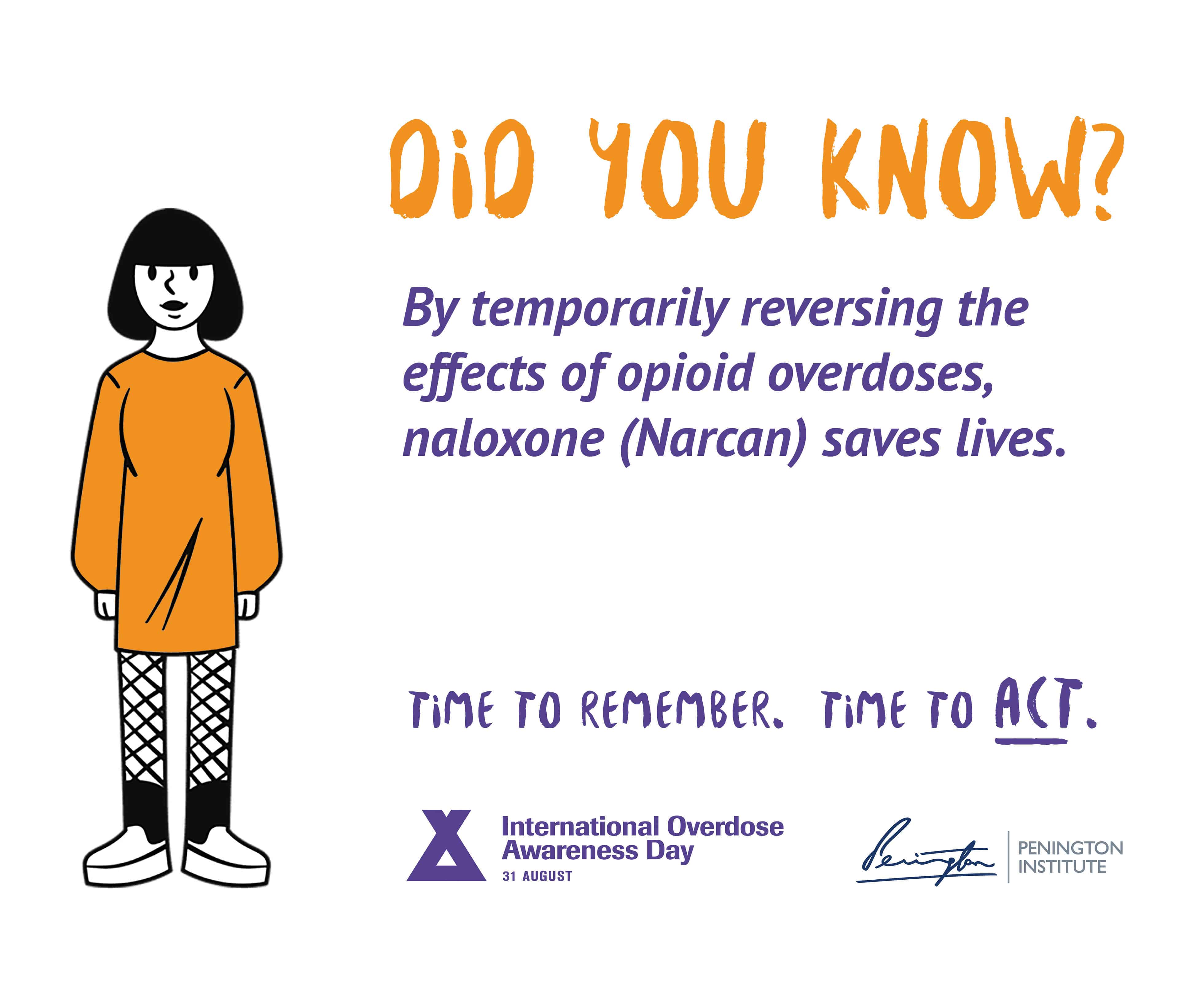 Naloxone has been a game-changer for preventing opioid overdose.
Gyu, Harm Reduction Practitioner at Windana, says there have been many large-scale studies on Naloxone's effectiveness as an overdose response, and it can be accessed by people who use opioids directly, their friends, family members and others in the community who might have contact with people who need it. As nasal spray, Naloxone doesn't require a needle or extensive training to administer. It has reinvigorated the movement for overdose awareness.
"Access to Naloxone has increased dramatically, as well as the formulations available and the price.
This has greatly increased uptake and use of Naloxone in the community. Instead of it being something on the downlow, under the radar, hush-hush or mysterious to even obtain in the first place."
Gyu says that some people may fear using Naloxone as an overdose intervention due to a lack of information, and stigma. However, this needn't be the case.
"The only problem I know for Naloxone, is getting Naloxone, and knowing where to get it" says Gyu.
"So learn how to get your hands on Naloxone, and make sure you have it on you."
People can access Naloxone through AOD services, from pharmacies with a prescription or over-the-counter for a fee. More information on how to access Naloxone is available in the Useful resources section at the end of this story.
As a former Pharmacist and Medical Doctor with a Master's in Public Health, Gyu has seen a shift in the way overdose is seen in the medical community.
"There are quite prominent, fantastic and compassionate role models and champions within the sector who are doing great work to decrease that barrier" Gyu says.
The change is based around education and understanding that what we've been doing has not worked so far, and a Harm Reduction approach is much more effective in preventing overdose. Windana and partner agencies like Turning Point have helped drive this change, through engaging with medical professionals at conferences and in other settings.
"People don't want to overdose in the first place," explains Gyu "and that's shifted a lot of people who are working in the sector to be more interested in overdose.
The person who is actively using alcohol and other drugs is supported by other Harm Reduction Practitioners, Overdose Prevention Officers and the AOD sector in general. They're not managing that client alone and social support is there."
Help and information:
24-hour support
Emergencies
PH: 000
Lifeline
PH: 13 11 14
DirectLine (counselling, information and referral service alcohol or drug-related issues)
PH: 1800 888 236
Family Drug Support Australia
PH: 1300 368 186
Star Health
PH: 03 9525 1300 (8:15am-5pm, Mon-Fri)
Useful resources
How to administer naloxone
Australian Government Department of Health page about when Naloxone should be given to a person, who should give it and how it is given. Learn where to go for help and support if you need it.
International Overdose Awareness Day
Homepage of IOAD2021, an initiative of the Penington Institute. Includes a section where people can post tributes for lost loved ones, overdose information and campaign resources.
World's Largest Overdose Prevention Training 2021
In commemoration of International Overdose Awareness Day 2021, 11 community organisations are joining together to provide training to identify and prevent overdose. Monday 30 August 2021 at 5:30 PM to 7:00 PM.
Overdose Prevention and Response
Star Health page with information on recognising and responding to overdose.
Connect & Learn: Naloxone – Saving Lives
A webinar from Turning Point aimed at AOD workers and other people who work with people who use opioids and/or people who may witness an opioid overdose.
IOAD on social media