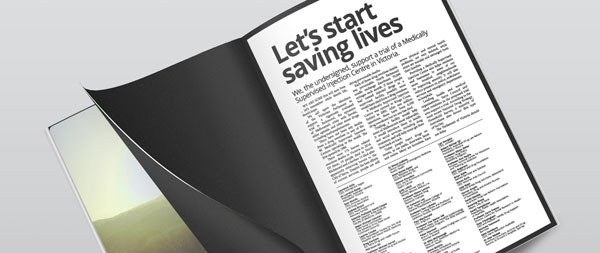 Windana Drug and Alcohol Recovery Inc CEO Anne-Maree Kaser joined 47 leaders from drug & alcohol recovery, social welfare, justice, medical and health organisations in a petition to the Victorian Parliament published in the Herald Sun on 7 February 2017. The petition supports Medically Supervised Injection Centres in Victoria and supports a rigorously evaluated trial in Richmond, a centre of the city's crisis with heroin, opioids and methamphetamines.
Despite the State Government resisting the calls for the trial, Windana is encouraged by the collective support from the health and justice sectors for this important reform in line with our mission to protect people from harm and help people change their lives.
Read Windana CEO's comments in Melbourne Leader
Read more about the petition here.