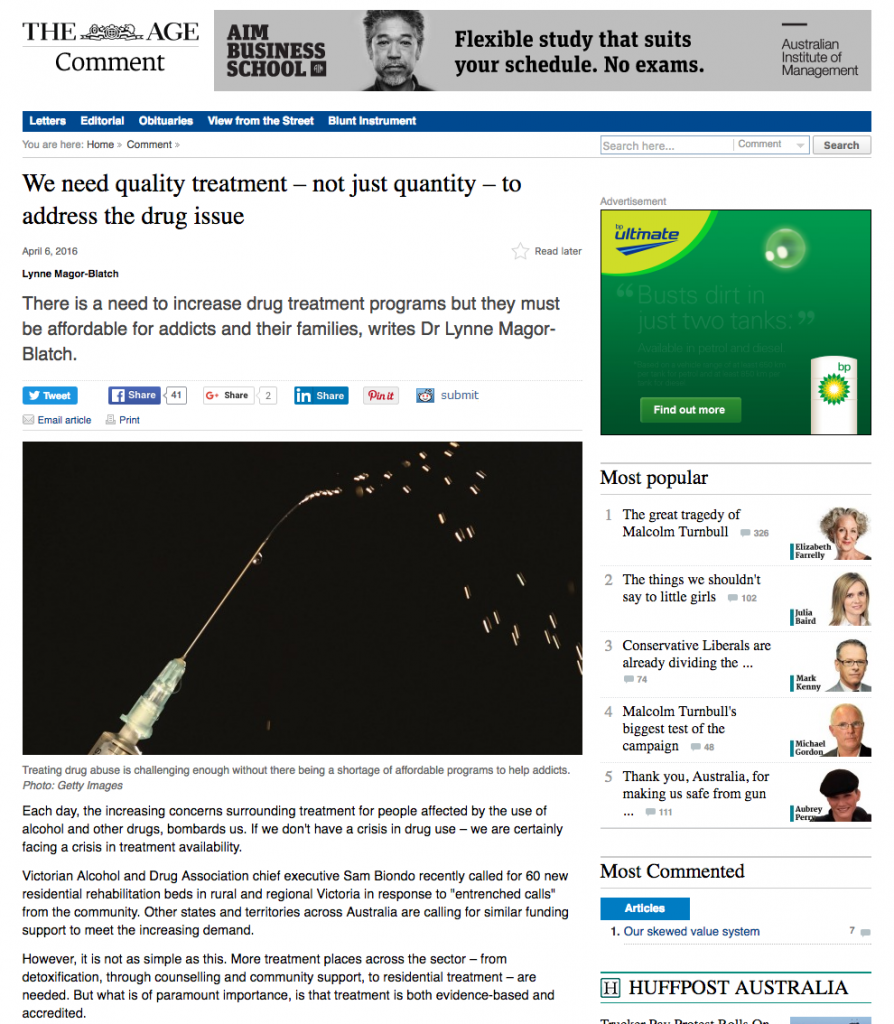 Read more about Windana coverage in major Australian media.
CEO Anne-Maree Kaser on meeting the demand for treatment in The Age here.

VAADA 2016/17 budget initiatives welcomed. Read here.
Windana supports a new initiative for teenagers and young adults. Read more from The Weekly Times.
Changing mindsets on drug policy, a report from CBS news. Read more.